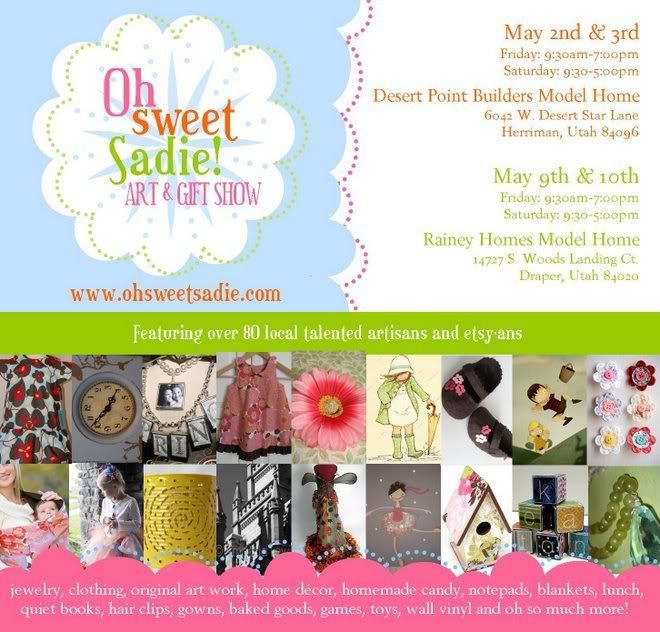 Please come! It has so many more fun things this time. The amount of vendors has supposedly tripled! Which is so exciting! I am not sure which show is supposed to be bigger or better so come to both! It is this weekend and next!
Also, if you go to www.ohsweetsadie.com they are having lots of exciting prizes in the next little while.
I decided to have a little giveaway here too!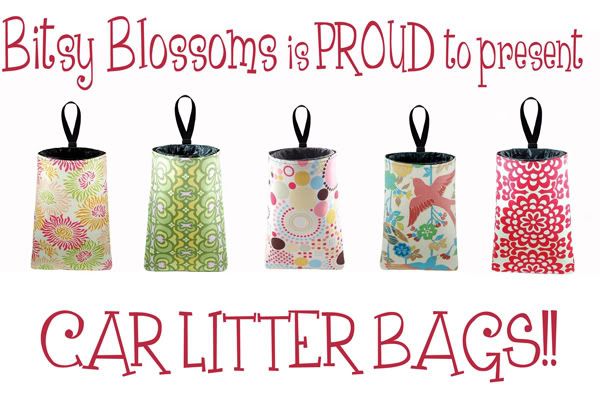 Okay, these things are WONDERFUL!!! They have helped me to keep my car MUCH MUCH cleaner!!
WHAT IS THIS DESIGNED FOR:
This bag is designed to hang over your stick shift, across the back of your headrest, or wherever you can think of! This bag is NOT designed to hold drive-thru trash, bottles (recycle those!), cans (recycle those too!), etc. This bag IS designed for all that small trash that tends to clutter up your cup holders and such.
Anyway, so leave a comment here and I will pick a random comment number as the winner on Thursday night at 10:00PM! The winner will receive a car litter bag of your choice (and I have about 50 designs!) and 3 sets(45 singles) of biodegradable refill baggies! I know that you will all love these as much as I do, so comment away! P.S. I will ship it to you as well!
I might even add in some extra goodies!! :)